Lapuan Kankurit Kuusi Wool Blanket MOUNTAIN PINE
$140.00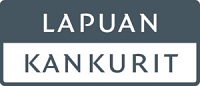 Jaana and Esko Hjelt are the fourth-generation leaders of this family company, offering heavenly home textiles since 1917. 
Based in the little town of Lapua, Finland.
Kuusi Blanket Mountain Pine
Finland's forests at your fingertips! 
Designed by Masaru Suzuki.
100% new wool from New Zealand.
Size = 50″ x 78″ (4 ft. 2 in. x 6 ft. 6 in.) [130x200cm]
Kuusi is woven in Lapuan's sister mill in nearby Lithuania.  (
Formerly a satellite of Soviet Russia, Lithuania's traditional weaving expertise is now recognized around the world.)

Here's Kuusi in Mountain Mist, 
showing whole blanket (color no longer available).